YOUR SPECIALIST FOR RUG CLEANING
With our membership in the German Textile Cleaning Organisation you are with us on the right side. We are your qualified specialist for rug cleaning.
During the cleaning process the carpet is saturated with water and can reach a multiple amount of its original weight, it can easily weigh more than 100 kg and is not manageable by a layman! A quick dewatering of the carpet is not possible in a domestic environment. Also there is a danger of the colours bleeding.
Hence, your carpet should be cleaned always by professionals.

DUST, DIRT AND SAND
A professional carpet cleaning should take place every two or three years to guarantee the maintenance of your valuable carpet and to receive a pleasant living climate.
During this time the carpet takes up the street dirt. Even a vacuum cleaning with high suction cannot remove this dirt any more, instead of that the dirt penetrate into the pile and leads to the destruction of the fabric.
A regular carpet cleaning leads to the removal of the resistant dirt and dust. The room climate improves significantly, especially for people with allergies and gives relief to your respiratory tracts..
WORKING STEPS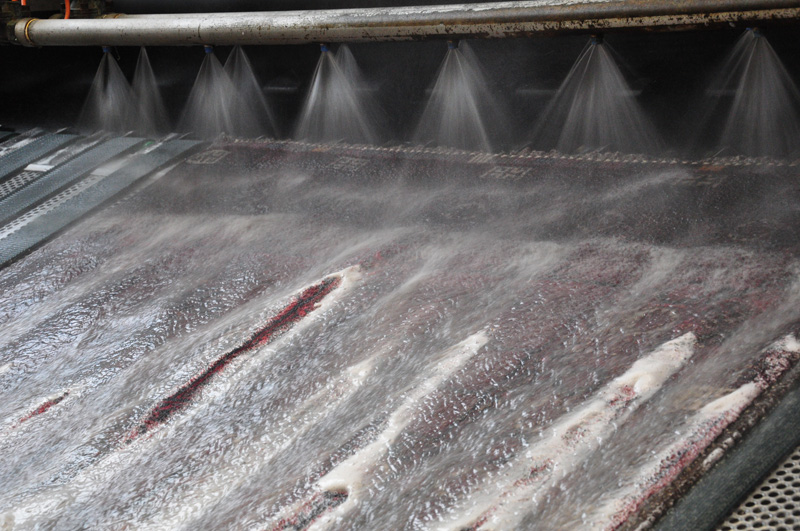 After receiving your carpet we carry out the following working steps:
professional receiving inspection
examination of the carpets with respect to pre-damages
pre-spot-removal and stain treatment
pre-washing
main wash
rinsing and dewatering
spinning
drying
sand removal
final checking and after-treatment if necessary
dustproof packaging
storage and preparation of delivery
alternative method with our partner: chemical cleaning according to care label